Looking for a countertop cutter? Check this out!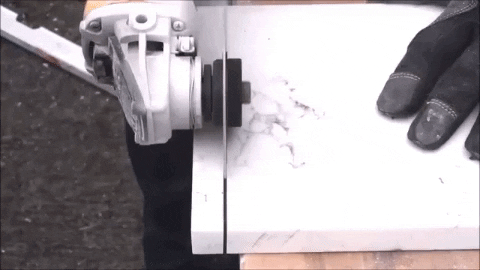 Ultra-Thin Countertop Saw is a turbo diamond blade that is thin in thickness which allow precise cutting of countertop material like Marble, Granite, Porcelain, Quartz and also other kind of Stone Material / Concrete. 
Its hot pressed blade made it more durable even it is thinner.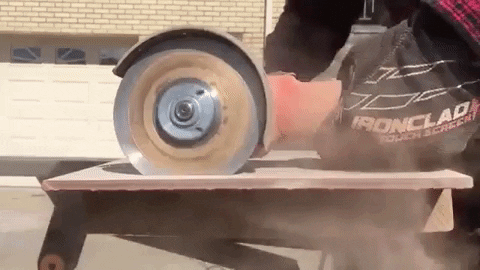 Ultra-Thin Countertop Saw is specially designed for angle grinder countertop cutting purposes. Ultra-Thin Countertop Saw provides a fast, precise, smooth and chip-free cutting experience for you. It can be used for both dry and wet cutting.
Hence, Ultra-Thin Countertop Saw is a must owned angle grinder cutting disc for your countertop workings.

Specification:
Diameter 4"/105MM, Bore 22.23MM with a 16mm washer, Diamond height 10MM, Segment thickness 1.56MM.


Feature: 
Hot pressed blade provide long life;

Professional qualtiy, very fast cutting; 

Multi holes can reduce weight and lower noise and help to cooling blades;

Wet  and Dry cutting, chip-free. 

More efficient, fast and stable in cutting

High quality industrial diamond grain was used in segments which can cutting multi materials
Package Include:
1 * Ultra-Thin Countertop Saw
*** Check out "Set of 3" for SUPER SAVER with 55% Discount !! ***