Beating eggs can be tiring, an electronic egg-beater could do the job but it's so inconvenient that you'll need to take them out from the box or your kitchen cabinet. Introducing the Stainless Steel Semi-Auto Egg Beater, the convenient egg beater that does not require any electricity and beats up eggs in a fast and easy way!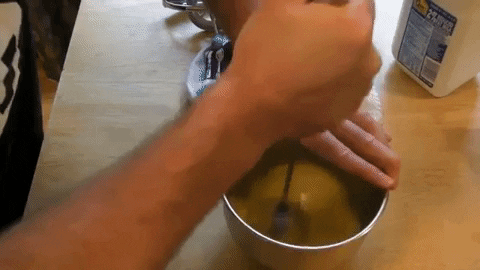 STURDY

 

- Our egg whisk beater is made of food grade stainless steel, durable, never worry about bending or breaking for regular use. Easy to clean, just clean in soapy water, rinse and pat dry.
SELF MIXER WHISK

 

- Effortless spin whisk, to rotate whisk head, just push downwards and release upward, both actions rotate the whisk clockwise then counterclockwise. The perfect tool for home, kitchen or even outdoor!
EFFICIENT WHISK BLENDER

 

- Fast mixing & blending, say goodbye to the traditional egg beater, release your manually rotating arm, 3-5 eggs will be whisked evenly in a few seconds.
MULTIFUNCTION WHISK

 

-Mainly for whisking, whipping, and frothing for coffee drinks, or more like milkshakes, whipped cream, salad dressings, gravies, sauces, mayonnaise, meringues which can works as a milk frother, baking beater, butter stirrer, or more for Blending, whisking, beating & stirring. Everyone in your family will love this convenient kitchenware, especially for children.
SMART MAGIC WHISK

 

- Designed on spring mechanical principle. No batteries or electricity needed.
Package Includes: 1 x Stainless Steel Semi-Auto Egg Beater