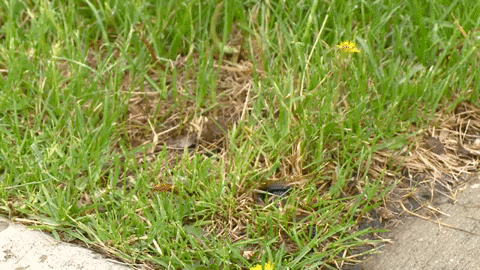 A landscape flush with green grass, healthy trees, and colorful flowers increases a home's curb appeal. Pop Up Sprinklers are the best way to maintain such a luxuriant setting while minimizing water use.
Filters reduce clogging
Built-in filter protects and prevents clogging of the sprinkler nozzle which will keep the water flowing.
Pop-up neck helps remove debris
pop-up neck will remove debris during retraction while a precision controlled flushing action also clears debris.
Brass Nozzle
Upgrade brass nozzle is more durable and help you save money on replacing the broken sprinklers.
Suit for medium & large lawn areas
With 20-30ft spray diameter, this lawn sprinkler suits for medium & large lawn areas.
Enjoy family play time
Just like any good summer watering, it can be used for family's play time to make your family have fun!
UPGRADE BRASS NOZZLE: Brass Spray Nozzle and stainless steel spring assures flush retraction every time, ensuring its strong corrosion resistance and longevity.
WIDE COVERAGE - 20-30FT SPRAY DIAMETER : This lawn sprinkler covers many areas with a spray diameter of up to 30 feet when maximum contact with water. Smart garden sprinkler 360 degree action, efficient and fast watering.
EFFICIENCY & UNIFORMITY: High-strength sprinkler help prevent low head drains and prevent water from forming around the nozzle. The new design featuring a high efficiency nozzle that provides superior watering uniformity.
EASY TO INSTALL & USE: It can be equipped with a quick connect adapter in a few seconds, allowing you to start watering immediately without the need for additional auxiliary power equipment.
MULTIPURPOSE: You can use the sprinkler to water your LAWN, GARDEN or PLANTER BED. It can also be used for children's play time to make your children have fun in summer! 
Package Includes: 1 x Pop Up Sprinkler