HOW THE BRAKE PISTON WORK
This cube tool rotates pistons back into brake calipers when replacing brake pads on vehicles with rear wheel disc brakes; It removes and installs disc brake pistons, realigns piston slots to the back of the brake pad, and rotates the piston back into the caliper.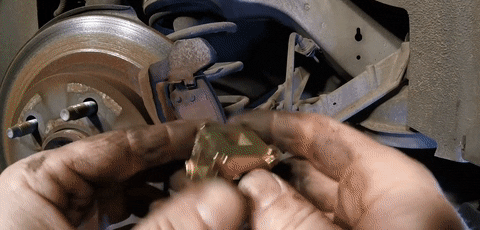 STRONG CONSTRUCTION & DURABLE TO USE
The whole brake body is made from carbon steel,very sturdy and durable for extra strength and longevity, and you can use it on many universal vehicles with 4 wheels.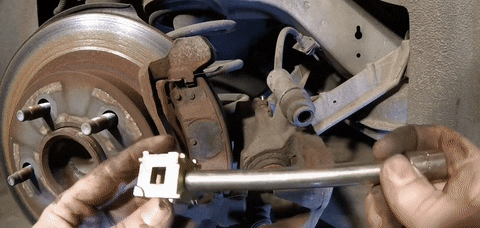 EASY TO USE
An indispensable component of brake system, easy to install and you can operate it easily. Can be used on universal vehicles with 4 wheel disc brakes, fit most domestic and some import applications.
FEATURES:
Practical: Use the ABN Disc Brake Piston Remover Tool with 3/8" Inch Drive for changing your rear disc brake pads or rotors; Removes and installs disc brake pistons; Realigns piston slots (where applicable) to back of brake pad; Rotates piston back into caliper
Versatile: For use on European imported and American domestic vehicles alike including Chrysler, Ford and GM vehicles with 4 wheel disc brakes
Design: Unique cube design provides 5 drive pin configurations to fit rear disc brake piston on cars and light pickup trucks
3/8" Drive: For use with 3/8-inch square ratchet to rotate pistons back into the cylinder allowing for an easy brake job
Durable: Constructed from carbon steel for extra strength and longevity
PACKAGE:
1 * Piston Caliper Adjustment Tool