Password Key Safe Box is a wall-mounted design key lock box, better and more secure key storage solution. Password Key Safe Box can be reset number keys, you can set any combination of their own password.
With this Password Key Safe Box, there are 10,000 possibilities, the code is available to be set and changed as your demands. (Simple password like 0000 or 1234 should be avoided)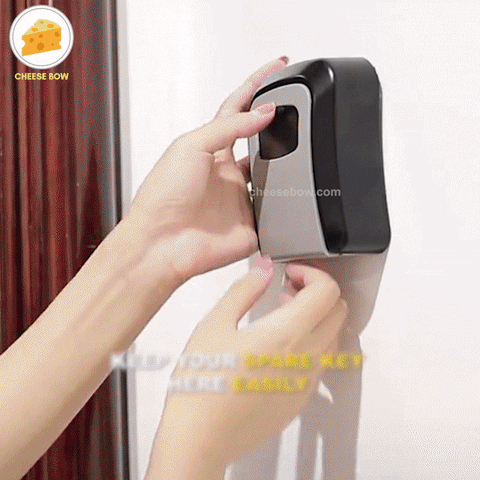 Benefits: 
✅

Keep your keys and others little things safe in, with big enough to hold several keys.
✅Highly Durable, can withstand hammering and sawing
✅No worry about forgetting or losing your keys.
✅Go out without having to carry a key to facilitate the use of keys by any other authorized person

✅

Use for storing a spare key, prevent lock-outs for children after school, home healthcare access, cleaning or maintenance services, emergency access, vacation, forget taking out a key, relatives or friends visit etc.
✅No rust, dust, rain, durable, long service life

✅Applicable to the family, companies, offices, factories, real estate agents, real estate, construction site and other key management.
Package Included:

1 x Password Key Safe Box

4 x screws

4 x Expansion tube

1 x User Manual(English)