READY FOR CHRISTMAS?
The Magic Christmas Tree transforms itself from a piece of cardboard unto a full and bushy miniature tree in just 8 to 24 hours. Everything you need to create this transformation is included in the package. Insert the cardboard tree into the included dish, add the magic liquid, and prestol ! You have got a muniature, magical Christmas Tree.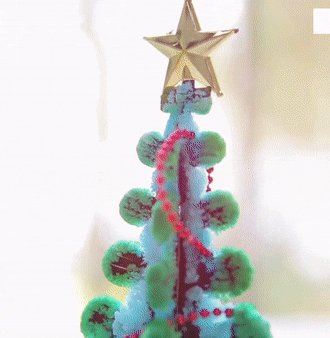 IT'S CHRISTMAS TIME !
This Novelty Kit is colorless, odorless and non-toxic, reaching the food grade standard. But its concentration is high, please avoid touching your eyes and eating. The chassis and paper tree are made of environmentally friendly materials. Magic physical reaction allows children to learn physical knowledge. And the grown-up crystal Christmas tree can be loved by children. It is believed to be a gift full of education and joy.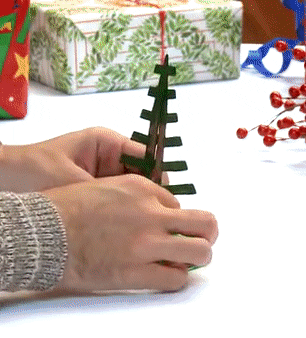 FEATURES:
Magic Christmas Tree transforms from cardboard into a bushy tree in 8-24 hours

Assemble the cardboard pieces, place the tree into the stand and pour the magical liquid into the base
Decorate it with glitter, garland, and gold star
Everything you need is included in the package
Perfect holiday decoration for the home or office 
Make your kids feel the magic of Christmas
SPECIFICATIONS:
Material: paper
Dimension: app.14*7CM/5.51*2.76in
Color: green/white/colour
Pattern: Tree
Quantity: 1 Set
PACKAGES:
1 * Magical Growing Xmas Tree