NEW VEGETABLES FRUITS PEELER 
Great Home vegetable peeler features dual ultra sharp surgical stainless steel swivel double-edge blade. Whatever the task, the peeler should handle bumps and curves with ease and without clogging or losing its edge.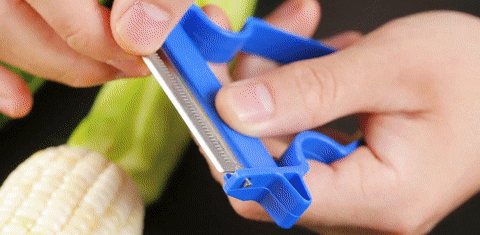 ONE SET FITS ALL
It comes with 3 peelers with different blades - definitely suitable for a wide variety of vegetables! 1*Standard peeler(Black), 1*Professional Peeler (Blue), 1*Julienne Peeler(Red).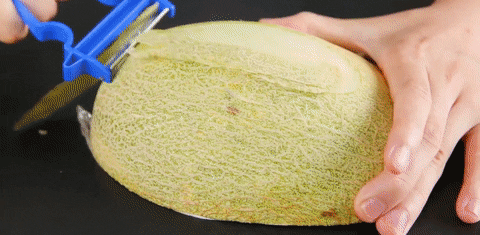 UNIQUE FEATURE DESIGN
The 'U' shaped handle allows a comfortable wide grip suitable for left and right handed people. Melon Ball Scoop that you can easily remove bad piece on potato and more veg.
Peeling any fruit or vegetable, and slicing half kilo block of cheese and vegetable with a small diameter. Slicing vegetable of a bigger diameter, and one-kilo block of cheese. Julienne, zucchini noodles, pumpkin spaghetti.
FEATURES:
Carbon steel blade starts sharper, stays sharper.

Ergonomic design works in right or left hand.

Convenient potato eye remover.

Hand wash and towel dry immediately.

Warning: Not for children; the blade is very sharp.

Standard peeler(Black 50mm)

Professional Peeler (Blue 68mm)

Julienne Peeler(Red 50mm)
PACKAGE:
1 * Magic Peeler (3 pcs Set)