A BETTER PERIOD
LOVY™ is a reusable menstrual cup that collects your monthly blood flow. Inserted like a tampon, LOVY™ offers a complete protection and an odorless and sensation-free period. Join thousands of first-time menstruation cup users who say they will never go back to using pads and tampons.
STAY ACTIVE AND COMFORTABLE
Dance, run, swim and sleep with your LOVY™ Cup – think of all the times your period held you back! Easy to insert and remove, LOVY™ is ideal for menstruating users of all ages – wear your cup for up to 12 consecutive hours.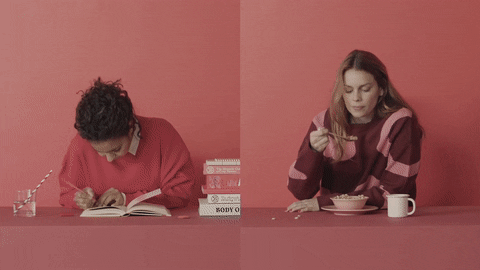 AS NATURE INTENDED
Abnormal pap smears, rashes and yeast infections have been linked to the use of pads and tampons. Choose a healthier period – LOVY™ Menstrual Cup only collects your blood without drying out your vagina.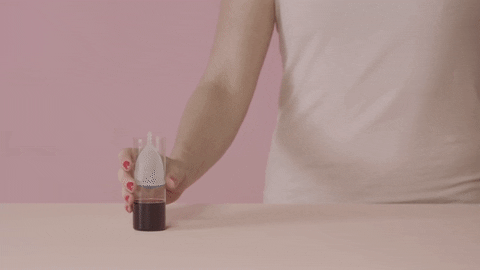 WHY YOU SHOULD CHANGE TO LOVY™ Menstrual Cup ?
✔ Less waste.
300 lbs. 300 bloody pounds – that's how much waste the average person creates in a lifetime using disposable period products.
✔ Less cost.
Want to save that money? The LOVY™ Menstrual Cup can be used for up to a year, and sometimes longer. So, do the math and switch to the LOVY™ Menstrual Cup.
✔ More time.
Spend less time worrying about leaks and looking for bathrooms. The LOVY™ Menstrual Cup can be worn for up to 12 hours, depending on your menstrual flow.
FEATURES:
Reusable Period Cup: Say goodbye to tampons and pads with comfortable, eco-friendly protection

Silicone Menstrual Cup: Made of 100% medical grade silicone with no chemicals, plastic or dyes

Made For You:

Perfect for teens and adults

Affordable USA-made and feminine hygiene cup on the market.

US medical grade silicone and dyes to ensure complete safety so you can trust your body is getting the best.
DIRECTIONAL:
Before handling the Menstrual Cup, make sure that your hands are thoroughly clean.

Sterilize the Cup before the first insertion.

Recommend to insert the cup by any of following positions:sitting, squatting, kneeling or standing, try one of these positions and choose which is the most suitable for you.

To facilitate the insertion, you can moisten the Cup with water or 

lubrication gel if necessary .

Grip the Cup with your fingers and press.

Afterward fold the Cup lengthwise in half using fingers of the other hand.

Hold the Cup using fingers of one hand at the possible lowest position.

Insert cup in the vagina obliquely, towards the back.

The proper position of the Cup is lower than tampons.Upon insertion in the vagina,release the fingers and let the Cup unfold fully and adhere to the vaginal wall.

You can disinfect before and after use it.
S size Menstrual cup is suitable for Normal flow. 

L size Menstrual cup is suitable for Heavy flow.
We recommend that you buy two different sizes of menstrual cups to handle different menstrual conditions.
PACKAGE:
SMALL / LARGE
Glowing White / Sexy Pink / Charming Purple
1 * LOVY™ Menstrual Cup
 "LOVE THE EARTH, LOVE YOURSELF WITH US" - LOVY™ Team
IMPORTANT INFORMATION:
Safety Information

Menstrual cups are not a contraceptive device and will not protect you from sexually transmitted diseases. Do not use menstrual cups for post-natal bleeding. Your menstrual cup should not be worn for longer than 12 consecutive hours. You must handle your menstrual cup with clean hands. Keep your menstrual cup away from damaging agents, pets, children and direct sun light. Keep your menstrual cup clean at all times. Toxic Shock Syndrome (TSS) is a serious and potentially fatal disease caused by toxin-producing strains of the staphylococcus aureus bacterium. TSS symptoms include, but are not limited to, sudden high fever, diarrhea, vomiting, sunburn-like rash, fainting or blacking out. If you experience any of the above symptoms during or shortly after your period, seek medical assistance immediately.

Indications

The LOVY™ Menstrual Cup is a healthy, safe and conscious alternative to pads and tampons. LOVY™ is a bell-shaped reusable silicone cup that collects your menstrual blood. Inserted like a tampon, LOVY™ Menstrual Cup sits comfortably in your vagina and can be safely worn for up to 12 consecutive hours.

Ingredients

100% USA Medical-Grade Silicone and Dyes

Directions

Learning how to effortlessly insert and remove your LOVY™ Menstrual Cup can take some patience and practice. You can wear your LOVY™ Menstrual Cup for 12 consecutive hours. You must empty your menstrual cup at least twice a day.

Legal Disclaimer

If you have or are experiencing any gynecological problems please discontinue using your cup and consult a physician. If you are experiencing any pain or discomfort while wearing your cup, discontinue use and consult your physician.

Statements regarding dietary supplements have not been evaluated by the FDA and are not intended to diagnose, treat, cure, or prevent any disease or health condition.