WRONG SITTING POSTURE CORRECTOR
Lowering heads or bending backs too much may make a child become an nearsighted hunchback accompanied by other symptoms like: lack of vigor and confidence and spinal deformity in their later.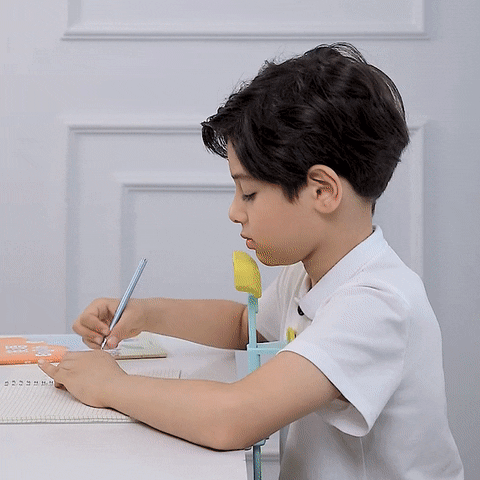 GOOD HABIT FOR GOOD FUTURE
With the usage of Kids Sitting Posture Corrector, it manage to enhance kids study experience in a correct way & stay focus all times. Study is sleepy sometimes, but with the correct sitting way, it keeps your mind clear and fresh by all times.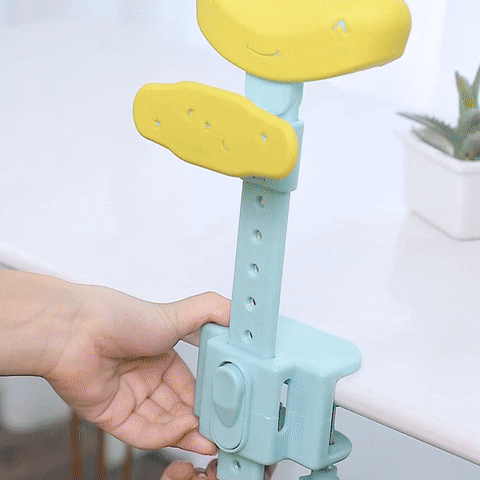 FEATURES:
SIMPLE FUNCTION - This product is designed for correcting wrong writing posture, keeping reasonable sight distance, straightening back for students in sensitive body growth period.
REASONABLE DESIGN - Surface has been specially processed to be smooth, safe and comfortable for child's skin. With simple installation, the product allows user to adjust its height freely to adapt to the child's height demand.
SPECIFICATIONS:
Type: Sitting posture orthosis

Color : Pink, Blue

Material: ABS+ silicone cushion

Suitable for People: Kids or student (below 15years old)

Size : 13cm x 12cm x 30cm

Weight: about 380g
PACKAGE:
 1 * Kids Sitting Posture Corrector