Dual-Purpose Horse Sweat Scraper
Our Horse Grooming Cleaning Comb is an ideal tool to remove excess sweat after a workout or excess water after a bath. It is also best use to cool the horse.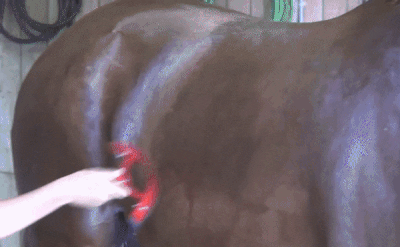 The comb adapts perfectly to the natural body contours of your animal and offers the horse grooming equipment maximum comfort for simple and gentle care.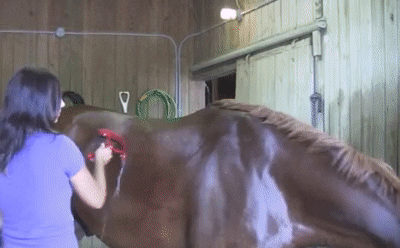 FEATURES:
Smooth side for scraping away sweat easily. 

Nice grooming tool for horse, police dog and hunters.
Built-in steel bearing, smooth and tangle-free spin for men, women, adults and kids.
Ergonomic design with anti-skid grip to reduce hand fatigue.
SPECIFICATIONS:
Material: Plastic 

Size: 20 x 22 x 7cm / 7.8 x 8.6 x 2.7in 

Weight: 179g / 6.3oz
PACKAGE INCLUDED:
1 x Horse Grooming Cleaning Comb