PRODUCT DETAILS OF SPECIAL BASE FOR WASHING MACHINE / REFRIGERATOR/ FRIDGE / WARDROBE KITCHEN TROLLEY / WASHING MACHINE RACK SIZE ADJUSTABLE/ LAUNDRY (TROLLEY-BIG)
Adjustable Appliances Rack
Material: PA66,rubber universal wheels, metal zinc-plating tube
Ultra-strong rigidness, press resistance, anti-corrosion, adjustable
Used for heavy objects such as washing machine and refrigerator etc
Smooth and firm, adjustable dimension and convenient movement
Material: ABS, Stainless steel
The valid length of the product 69x69cm. If the length surpasses the valid length, it will influence the use quality
Best quality and good material guaranteed! 100%Brand-new. Matching with our washing machines, dryers and refrigerator.
Suitable for placing heavy objects such as washing machine, refrigerator, sterilizing cabinet, air-conditioner and flowerpot.
Feature: Maintaining ventilation of the bottom of the objects, anti-moisture, anti-rust and easy to be moved and cleaned.
Installation:---Fast and Easy!
Free of tools, only take five minutes to install.
A scale printed on the package- cutting off the scale and measuring the distance between four bases at the bottom
Pulling out equally four corners centered on red line and tightening 8 screws.
Material PA66,rubber universal wheels, metal zinc-plating tube.
Smooth and firm, adjustable dimension and convenient movement
Quality: Ultra-strong Rigidness, Press Resistance and Anti-corrosion
Size Adjustable: Can be square or rectangle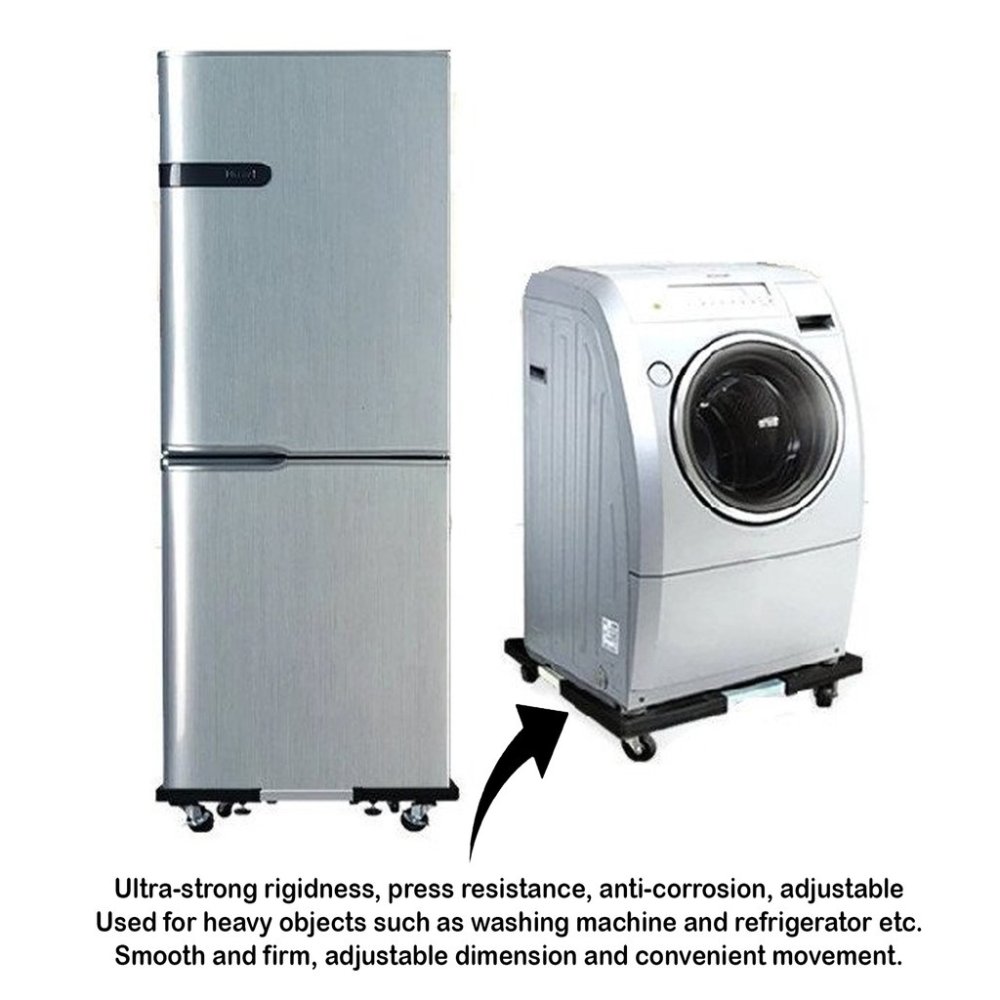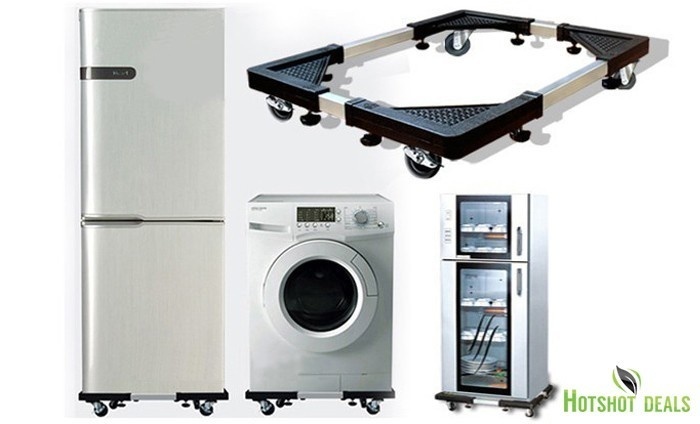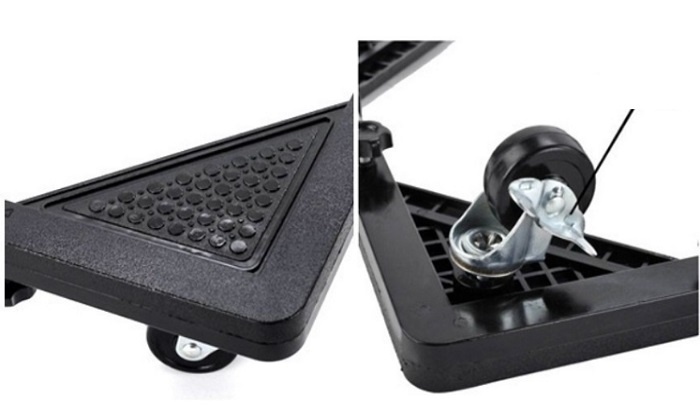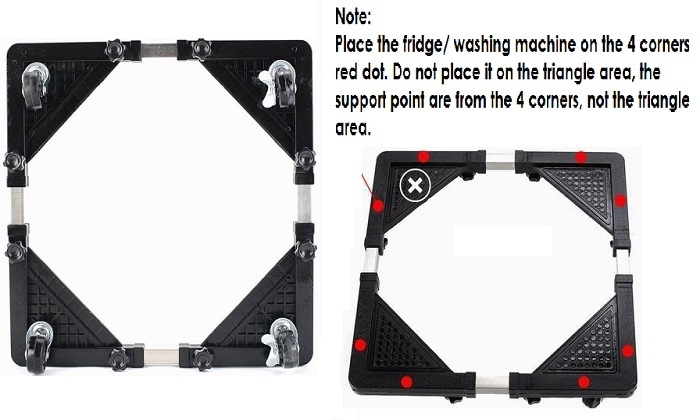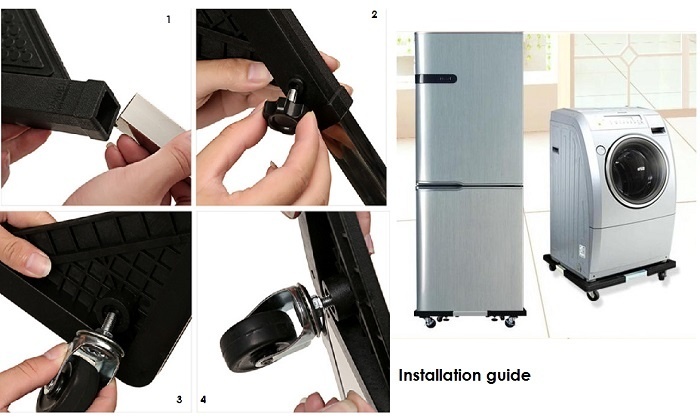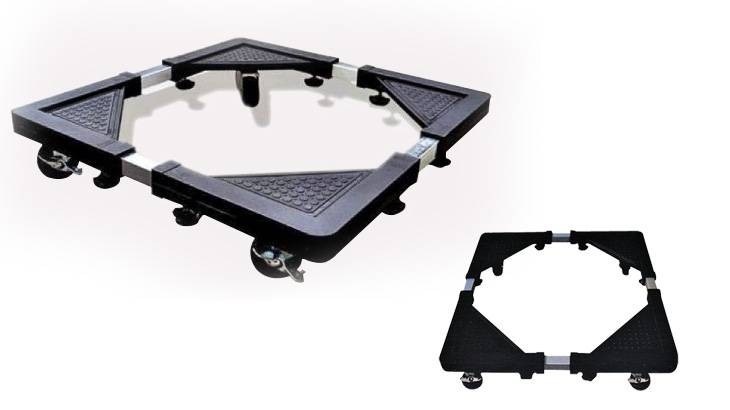 Space Saving Washing Machine Storage Rack
 
Product Specifications:
Size: (H)9cm x (L) 54cm - 69cm

Material: carbon steel

Suitable for bathrooms, living rooms and kitchens

Easy installation

Elevating clutter to higher grounds keeps floors tidy and eyesores at

bay. Restore order to chaotic spaces with the space saving rack 

The carbon steel two tier rack allows systematic congregation of toiletries, laundry essentials and cooking utensils whilst adding a contemporary touch to homes.