BEST COMPANION FOR GLASS CUTTING
This compass type Glass Circular Cutter (With Scale Knob) is designed for cutting glass in a exact round circle. Perfect for both hobbyists and professional glass cutters. It comes with Powerful Suction Cup that able to holds center while cutter head scribes the circle.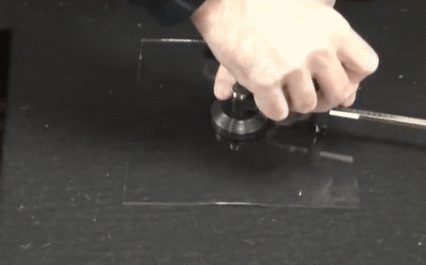 EASY APPLICATION
This compasses style cutter is very easy to use, it comes with round knob handle that fits your hand. The turret head has six numbered wheels designed for convenient use. Clear-cut Scale is the best description for this product ! The lever is made of polished golden metal; clear-cut scale which make easy to read.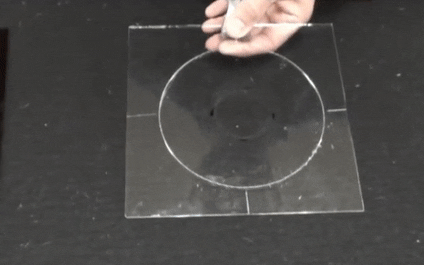 FEATURES:
100% brand new and of high quality

Made of premium rubber and aluminum, durable and reliable.

Adjustable glass circle cutter, round knob, easy operation.

With suction cup holds center while the cutter wheel scribes circles.

Clear scales design, quick and easy to read.

Perfect for both professional glass cutters and hobbyists.
USAGE:
Remove the glass out off the frame and place it on a soft smooth surface.

Cut a exact circle, knock along the cutting line on the flipside of the glass until it crack.

Cut several small squares on the glass will help galss cracking.

Break down the small squares slowly.
SPECIFICATIONS:
Type: 6 wheels

Color: Black

Length: About 24cm

Circle diameter range: About 6.5-40cm

Material: Rubber, Aluminum

Weight: About 133g
PACKAGES:
1 * Glass Circular Cutter