Features:
1. Applicable for polishing machine, angle grinder, etc.
2. Surface plating, not easy to rust, wear, beautiful and durable.
3. Double row sandblasting edges design(5mm block segment) for smooth chip removal and sharper cutting .
4. For dry grinding and wet grinding.
5. Cutting objects: Stone grinding, asphalt grinding, ceramic grinding and so on.

Durable
High quality diamond material is super durable and tough, witch can be used for long time.
Sharp
The grinding wheel is sharp enough to polish well.
Bright color
The golden color is bright and beautiful, which would decorate your grinder.
Professional
The 125mm grinding wheel can do professional job for polishing.
Scope of application
The grinding wheel is suitable for stone, ceramic, cement and concrete.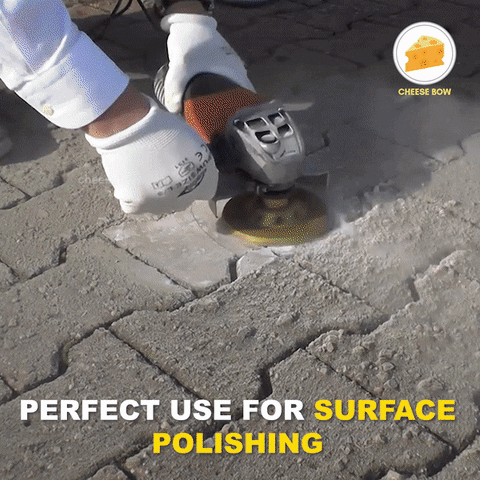 Specifications:
1. Name: Double Row Concrete Granite Grinding Wheel
2. Material: Diamond
3. Color: Sliver+Gold
4. Outer diameter: 125mm
5.Inner diameter: 22mm / 0.9in
6. Block Segment Thickness: 5mm / 0.2 inch

Package Included:
1 x Double Row Concrete Granite Grinding Wheel