MULTI JOINTED LIFELIKE LURES
Designed with multi-jointed body, TRUSCEND fishing lure can sink slowly and move flexible in water. In addition, life-like swimming actions make it attracting more catches and provoking predator fish to strike.
HIGH SIMULATION
With 3D realistic looking eyes and pearl powder coating, this swimbait appears very delicate and vivid that looks like a real fish. A perfect fishing bait that easily cheats the target fishes.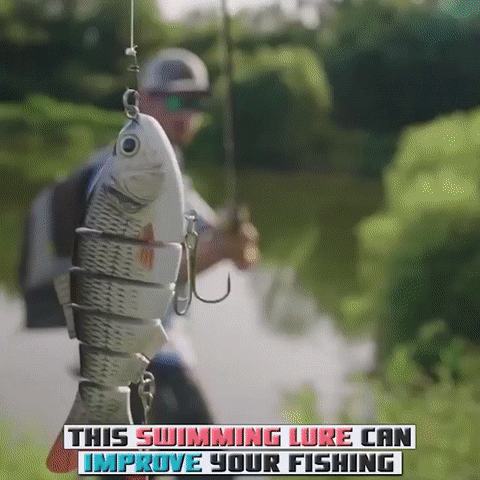 BASS VIBRATION
Made of high-quality ABS material and equipped with built-in rattle, this vibe lure can continuously emit the fish sound wave to during the swimming to provoke the feeding urge of the fishes and induce them to attack.
WIDELY FISHING SPECIES
This bass fishing lure can be widely used to catch bass, yellow perch, walleye, pike, muskie, roach, trout, snook. salmon etc. This swimbait is quite suitable for both saltwater and freshwater and functions well in all water layers.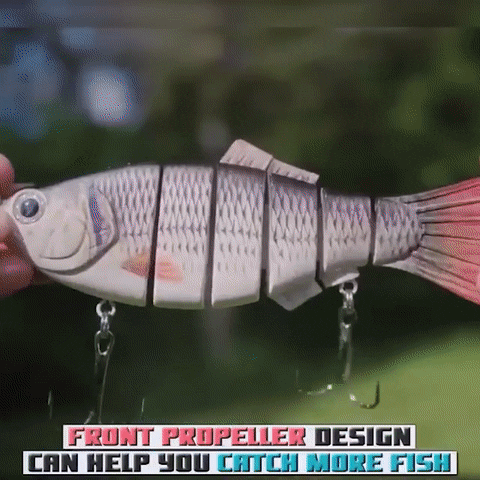 FEATURES:
Built-in steel ball for better fishing in water
External ABS material, non-toxic, odorless, and environmentally friendly.
The metal material inside has a great influence on gravity.
Suitable for different aquariums.
It creates realistic swimming movements in the water and attracts predators to bite people.
Alluring colorful bait.
They produce realistic swimming movements in the water.
3D eyes make it look as natural as a live bait.
Meet all your needs in different colors, sizes and catching different fish.
Great fishing accessories for fishing lovers. Ideal for fishing squid, stingray, grouper, spear, musk, squid, squid and more.
SPECIFICATIONS:
Product color: 5 colors
Product weight: 15.5g
Product length: 10cm
Product hook size: 6 # fish hook
Diving depth: 1.5-3m
Product configuration: reinforced double ring, two three high carbon steel barbed fish hooks, with steel balls inside!
PACKAGE:
Color : A / B / C / D / E / A+B+C / C+D+E
1 * Dancing Simulated Fishing Lure
OR
1 * Dancing Simulated Fishing Lure ( 5 in 1 Box )