Chainsaw Sharpening Attachment is an attachment for electric grinder which can sharpen dull, slow-cutting chain saws quickly and easily. 
Chainsaw Sharpening Attachment has a small sharpener bit which can do more precise sharpening manually depending on the chainsaw's blades conditions. 
Chainsaw Sharpening Attachment can also be used to sharpen other types of tools such as scissors, knife, blades & cutters etc.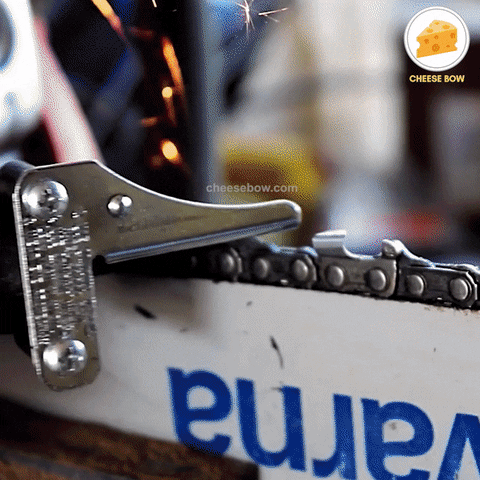 Features:

It can be easily screwed onto an electric grinder and can easily sharpen chains and serrated curves.
Made of good quality material and durable. The guides in the accessories provide the best sharpening angle.

Easily screws on to your tool in place of the tool's housing cover
This product is electric grinding accessories kit, and it should be used with electric grinder.

High-speed steel grinding heads have features of high hardness, high wear resistance, high heat resistance and press resistance, so you don't have to worry about it being damaged.

Material: Stainless Steel Alloy
Color: Silver+Black
Ruler length: 71mm
Chain saw sharpening attachment: 70mmx50mm (2.76"x 1.97")


Package includes:
1 x Chain Saw Sharpening Attachment
3 x Polishing Tool
1 x Ruler