Neck pain or cervical pain is common, especially among office workers. Well, curing your neck pain by visiting the physical treatment center can be costly. If you have both the above-mentioned problem, this might be the tool that you've been looking for!
Continue your physical therapy exercises from the comfort of your own home with the Over-The-Door Cervical Traction Device! Cervical traction can be an effective treatment for neck pain or other associated neck conditions like Arthritis, disc bulges, and herniations. (Consult your physical therapist to learn the appropriate amount of force to use for your specific condition)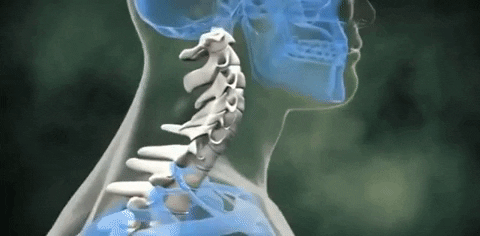 Cervical Traction Device features an easily portable system that can be used at home, office or while traveling. The foam padded head halter fits most users and will keep your head comfortable during traction exercises. Help relieve neck pain from the comfort safety of your own home with this high-quality Cervical Traction Device!
CERVICAL TRACTION SET IS EFFECTIVE FOR physical therapy, neck pain, arthritis, disc bulges, herniations, and more. FSA eligible
OVER THE DOOR CERVICAL TRACTION DEVICE MAKES IT EASY to do physical therapy exercises at home, in the office, or traveling
EASY TO ASSEMBLE, NO TOOLS NECESSARY. The package also includes one size foam padded head halter, fits most as well as all components
SIMPLE TO USE as directed by your healthcare professional. Fastening type - hook and loop strap closure
PACKAGE INCLUDES: 1 x Cervical Traction Device