Make Brushing Time Fun
Having a tough time letting your children brush their teeth willingly? Our Block Tooth Brush & Holder might be a great solution for you. It is a good and fun design  and certainly your kids will have a happy brushing teeth time!
Lego fans must not miss it!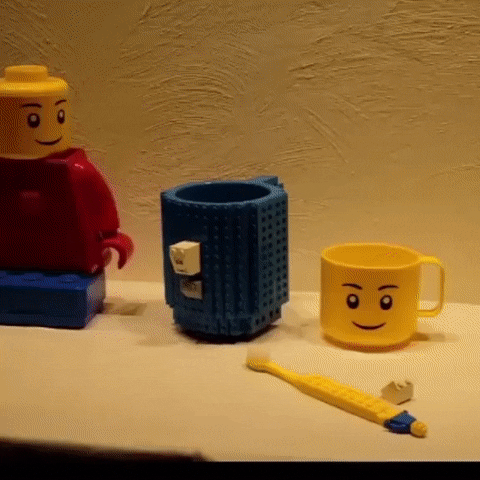 FEATURES:

Attaches toothbrush holder to mirror or hard surface with suction cup.

Temperature resistance: 80 degrees.

Brush density is 1.2 times more complete and clean teeth than the average toothbrush.
SPECIFICATIONS:
Size: Toothbrush - about 17.5cm; Holder - about about 4.5cm
Age: 3 - 7 years for Kids and Children
Materials: Brush - Nylon bristle, toothbrush handle-PP, Toothbrush holder- ABS
PACKAGE INCLUDED:
1 * Toothbrush
AND
1 * Toothbrush Holder /w Suction