Removes the Weeds Anywhere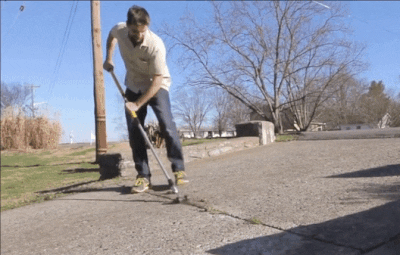 Bending-Free Garden Weeding Hook is a simple, easy-to-use, fully adjustable tool for removing those pesky weeds anywhere you don't want them. Now you can spend less time weeding, and more time doing the activities you enjoy.
No chemicals required. No more getting smelly weed killers all over your clothing and skin.
FEATURES:

Removing pesky weeds from driveways, sidewalks, patios, decks, and keep your house clean and tidy.  
No more bending down or kneeling. After you're done snatching them up, sweep them away with your broom will do.
Install the appropriate handle according to your height, so anyone from children to adults can use it comfortably.  
The connectors of weeding attachments are adjustable, you can easily connect it to any handle 
SPECIFICATION: 
Materials: Stainless Steel+ABS

Weight: 400g
PACKAGE INCLUDED:
1 x Bending-Free Garden Weeding Hook