The Auto Sensor Ultra Bright Head Light is a very effective life source that reaches up to 5,000 lux. That's around 40x times brighter than ordinary flashlights, based on a comparison with a major flashlight manufacturer. 
Auto Sensor Ultra Bright Head Light has a most modern design that looks so modern and fashionable which is much different than traditional head light that looks NOT SO COOL !
It has an adjustable focus, for spotlight to floodlight. It even has 3 beam modes: High, Low and Strobe. These advanced settings make the High Powered Headlight the ideal device for all types of situations. Its power and effectiveness are incomparable to an ordinary flashlight or headlight.
It also comes with Auto Sensor just by hand gestures, so convenient that you a simple gesture can switch it ON & OFF.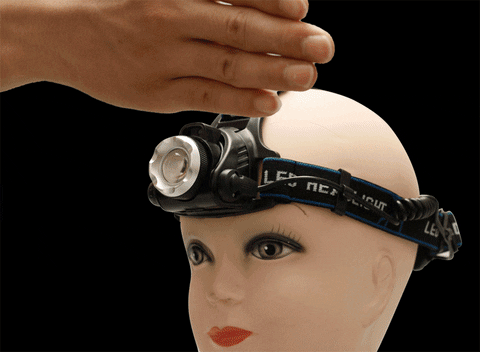 Auto Sensor Ultra Bright Head Light is rechargeable thru USB cable which can easily connected to daily devices such as Computer, Car Charger, Power Bank, & Charger etc.
 Now you can wear the Auto Sensor Ultra Bright Head Light to carry out all kinds of outdoor activities like night jogging, hiking, searching, camping, & fishing.
Actual Demonstrations :
SPECIFICATIONS:
Shipping Weight: 0.6 lbs

Product in inches: 2.94 x 6.72 x 9.01 inches