Simple and stylish
Anti-Ageing Eye Massager can compact body, easy to carry on business trips, provide care for the eyes and lips at any time.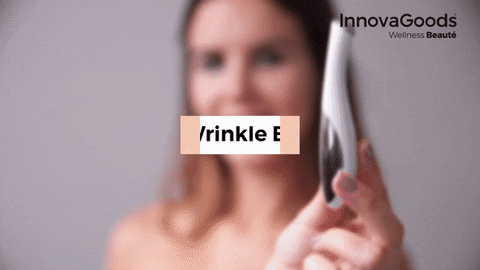 Easily Absorbed
The essence is broken into particles that are easily absorbed by the human body. At the same time, a special channel is established between the epidermal layer and the dermal layer to make the essence reach the SMAS layer.
Ergonomic Technology- Its the skin better. Harmless to facial skin. Positive and negative ion technology, efficiently improves skin pigmentation, skin elasticity and deeply eliminates wrinkles
Skin Beauty - Promote blood circulation to Dilute Melanin Precipitation and Lighten Dark Circles Under The Eyes.
Wisely Use- Not only can it reduce the dark circles, help the skin absorb the skincare products, but also reduce the wrinkles on the lips.
Color: White , Pink
Material: ABS + electronic components, etc.
Product size: 11.5*2*2cm
Product features: fashionable
Power: 1 AAA battery (not included)
Packing:
1*Eye massager