PERFECT FOR CUTTING FORM OR MAT BOARDS CLEANLY & PRECISELY
The Angle Foam Board Cutter is ergonomically designed to fit in the palm of your hand for fast, easy, yet precise cutting of a number of craft materials. This tool can be used to cut the form board, mat board, and illustration board. Designed to cut at 45 and 90-degree angles and come with 6 pieces of replacement blades.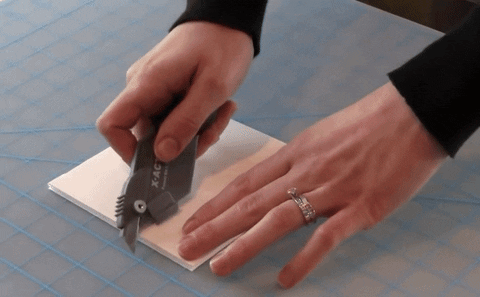 FEEL THE DURABILITY
It is built with a carbon steel blade for a reliable cut every time. They are crafted with a sleek design that fits comfortably in the hand, allowing you to continue making the  precision cuts needed to finish the job, no matter how long it takes.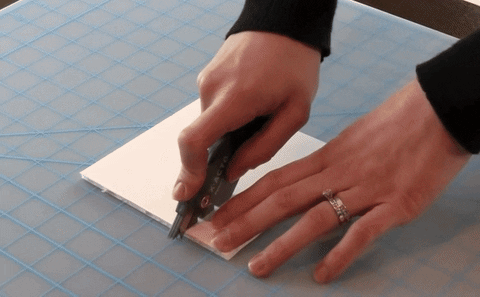 FEATURES:
Make precise cut through a variety of different craft materials such as all grades of paper, mat board, form board, delicate fabric, sheet metal, plastic, and more.

Side-switchable gate for cutting 45-degree or 90-degree angle beveled edges.

Soft-grip handle for comfortable non-slip hold; adjustable blade depth

Thumb-slide blade holder with position lock; durable thermal-plastic resin body

Includes 6 super-sharp stainless steel razor blades, easy to replace.
PACKAGE: 
1 * Angle Foam Board Cutter
1 * Replacement Blades