Wondering if your friend are too intoxicated to drive? How much is too much? Sometimes it's hard to gauge on your own.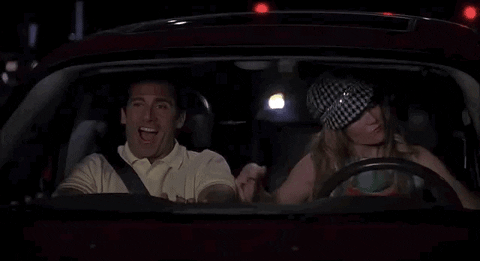 This Alcohol Breath Tester measures your blood alcohol level via a breath test anytime you need to know if you've crossed the line between safe and not safe. Just slip it into your pocket or purse and after a night on the town you can accurately determine if you should be driving home or if a taxicab would be a better solution.

Alcohol Breath Tester measures the Blood Alcohol Concentration (BAC) level in a person's breath by utilizing advanced semi-conductor gas sensor technology. Simple to use and easy to read and even reusable.
Simply press the button,

Wait for the beep,
Blow into the unit,
Read the LCD displays 
An entire test takes less than 10 seconds. If you are thinking of getting behind the wheel, test your breath first with this tiny digital alcohol detector, the most advanced and precise instrument of its type. A smart investment for you and an affordable gift for someone you care about. Great also for concerned parents who want to enforce a zero tolerance policy with their kids.
Brand new digital breathalyzer, perfect for safe driving!
Specifications:
Color: Black & Gray
Item size: 110*70*25mm
Battery: 2"AAA" alkaline batteries (NOT INCLUDE)
Sensor: advanced semiconductor oxide alcohol sensor
Range: 0.00-0.19%BAC & 0.0-1.9g/l (or 0.00-0.95mg/l BRAC)
Accuracy: 0.01% BAC(0.1g/l)
Package Includes:
1x Alcohol Breath Tester
5x Breath inhaler Case